Screens & projectors, wedding slide shows, mounted flat screens, video dances, acrylic podiums & audio visual services in Halifax, Nova Scotia.
With a variety of screens and audio video services, True North is able to assist clients who require services for wedding slide shows, large scale projection for conferences and multi-screen events.
Most popular visual services:
Wedding Slide Shows

Video Dances

Mounted Flat Screens

Rear Projection Presentations
Professional grade microphones & speakers systems are used to provide clients with the clearest and most reliable sound reproduction for their presentations & event audio. From keynote speakers & speeches at weddings to DJs or band audio, our experience in Halifax venues provides us with a wealth of knowledge for any event audio requirements.
Most popular audio services:
Plexiglas / acrylic podium & PA

Wireless microphone & PA for speeches

Lapel microphone & PA for wedding ceremonies

Small group PA for musicians & live performers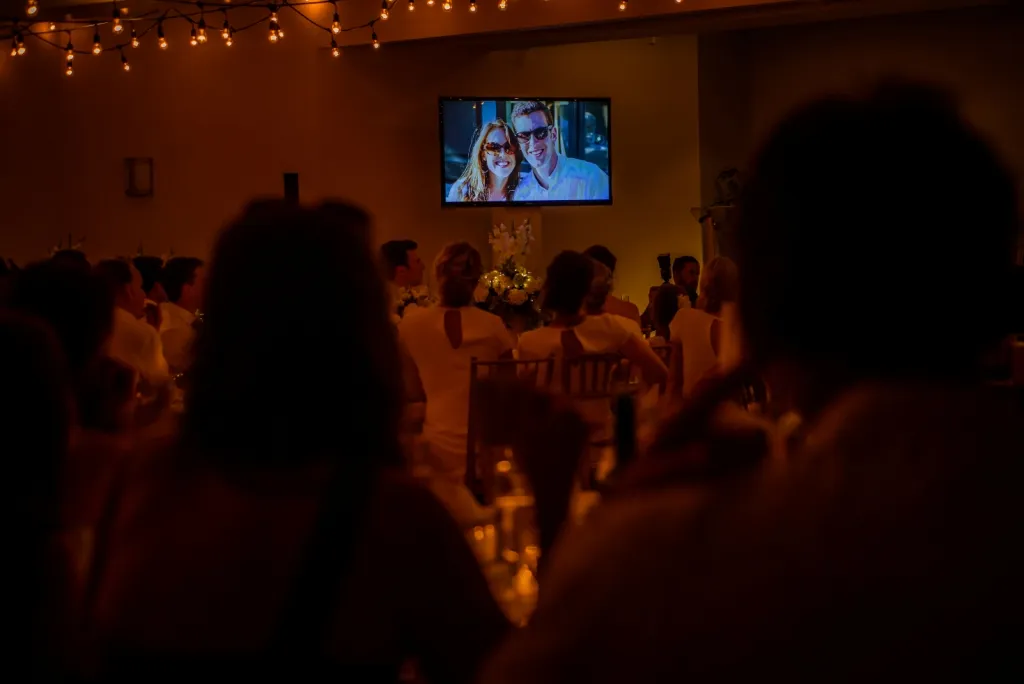 In order to insure the running of slide shows, DVD's or power points, clients are responsible for providing a laptop for their presentation.
Notes:
Daily & weekly rentals are also available.
On site technicians available.